Interpretation services at international events for social welfare and humanitarian issues at various events
We are involved in interpreting speeches at various events. In addition, we may accompany overseas Red Cross officials on local tours in an invitation program or take part in workshops as an interpreter.
We also play a role as an interpreter in the international exchange program of the Junior Red Cross and caregiving guides.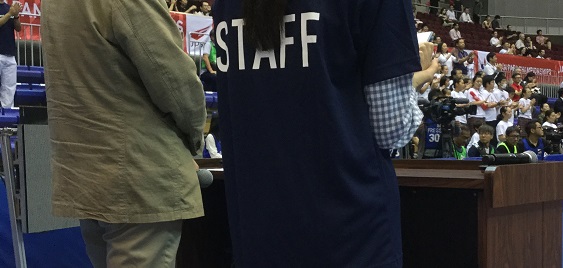 Interpretation services at various Para-sports matches and events
We provide Japanese Red Cross volunteers for interpretation services when requested by Para-Sports related organizations and various other organizations. The picture shows interpreting activities for the media at one of the test matches of the Tokyo Paralympic games.